Welcome to Motorcycle Awareness Day!
Motorcycle Awareness Day is an annual event that takes place during Motorcycle Awareness Month (May). It is a day dedicated to promoting rider safety, driver awareness, and honoring those riders who have passed away in the past year. It is a day for the motorcycling community to come together to show their support and to raise awareness about the importance of sharing the road.

In 2023, Motorcycle Awareness Day is on May 20
The event will take place at Full Throttle Law, located at 1671 W Horizon Ridge Pkwy, Henderson, NV 89012-3494, United States. The event will last from 9 am to 3 pm and is open to the public. All are welcome, whether you ride a motorcycle or not. This is a community event that is family-friendly and aimed at raising awareness of Vulnerable Road Users.
Motorcycle Awareness Day Activities include:
a blood drive, (register in advance here:
an escorted group ride,
a skills and drills course for riders,
a big party in the parking lot of Full Throttle Law.
food trucks
music by Johnny B & The Road Dogs
raffles
Loud Pipes Contest
Stereo System Contest
conversations with families and friends that have lost a loved one.
One of the highlights of the event is the escorted group ride, which will take place in a parade style around the city to encourage people to watch for motorcycles. This ride is a powerful way to raise awareness of the importance of sharing the road and promoting rider safety.
Another exciting activity of the day is the LOUD PIPES and LOUD Stereo Contests. If you have a loud motorcycle, this is your chance to show it off and compete with other riders. There will also be a Cone Challenge Course, where riders can test their skills and learn new ones.
During the day, there will be a "stop the bleed" course, where riders can learn basic first aid skills and how to manage bleeding in an emergency situation. This course can be valuable for all riders and can potentially save lives.
We invite you to join us for Motorcycle Awareness Day and be part of this important event. Check out the Motorcycle Awareness Day facebook event page for more. For now, just save the date and invite your friends and family to join us.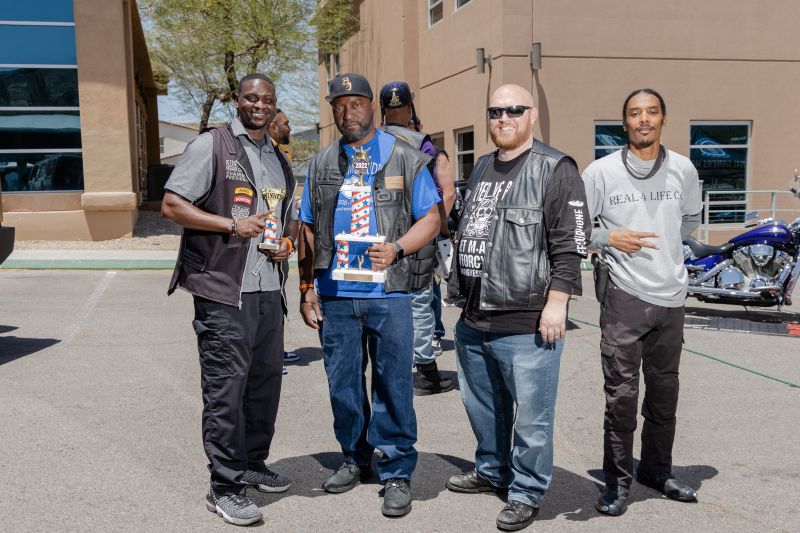 Motorcycle Awareness Day is a FREE EVENT
Motorcycle Awareness Day is a free event, but if you would like a motorcycle awareness T-Shirt, you can donate 20 dollars to Biker Down Foundation. Biker Down is a tremendous organization that helps injured riders and their families get back on their feet.  Biker Down is independent and not owned or operated by a law firm. Your donation goes directly to help families in need in our community. If you pre-register you can guarantee the shirt size you want will be available.  Register here.
We ride together, and we watch for motorcycles. Let's make our roads safer for everyone.