We are moving into 2021 FULL THROTTLE! Continuing our culture and commitment of "We Ride Together", www.FullThrottleLaw.com would like to share a few highlights from January.
We believe that supporting the community means giving real, meaningful, "boots on the ground", we show up approach to co-sponsor events.  We donate time and resources to charities that are important to the riders we represent and ride with.   We invest back into the community because it's OUR community.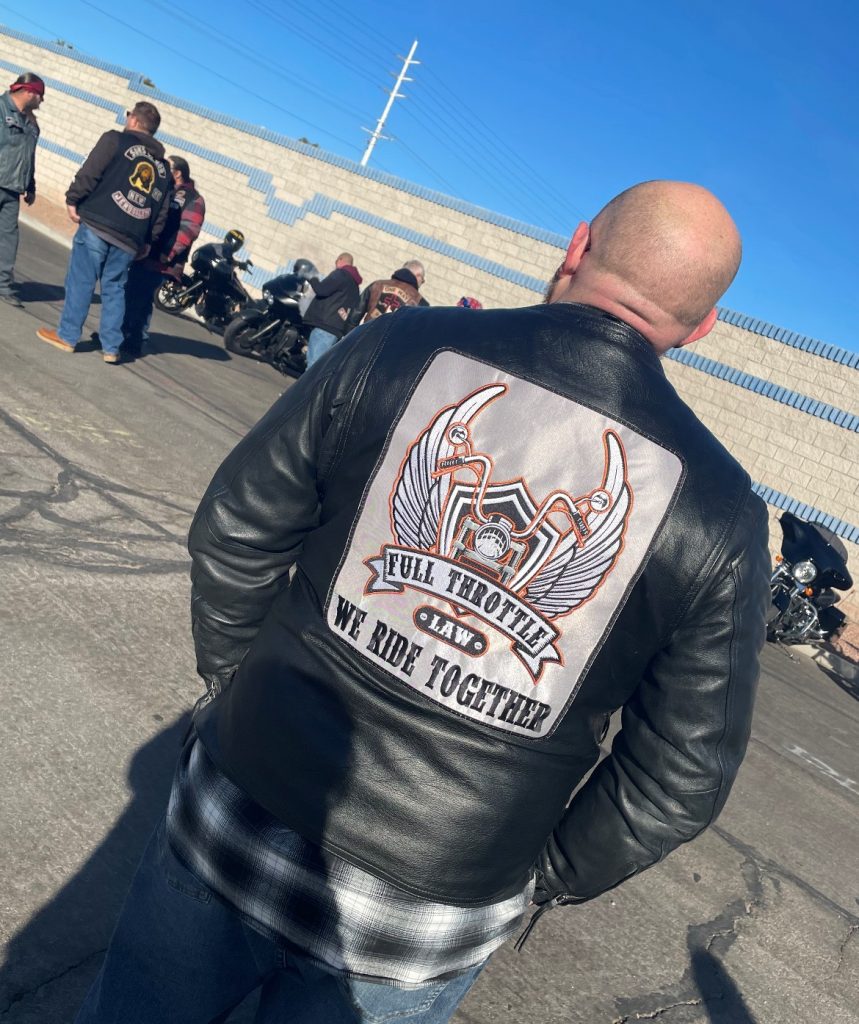 New Year's morning began with the Jericho Run.   Local motorcycle ministries come together annually for a collaborative ride around the valley, stopping at four corners of the city to bless and pray.   Nearly a dozen MMC were present.   It started with delicious pastries, coffee, socializing and prayers.

Black Patch MC Founder "LT" has been sponsoring a Jan 1st ride for more than a decade.  The ride through Red Rock Loop, led by BPMC drew a formation pack of over 100 riders.   We stopped at the scenic overlook to share thoughts about 2020 and not looking in the rearview mirror.   Some positive word from their Pres Professor and Pastor Hollywood was designed to inspire riders to have a terrific new year.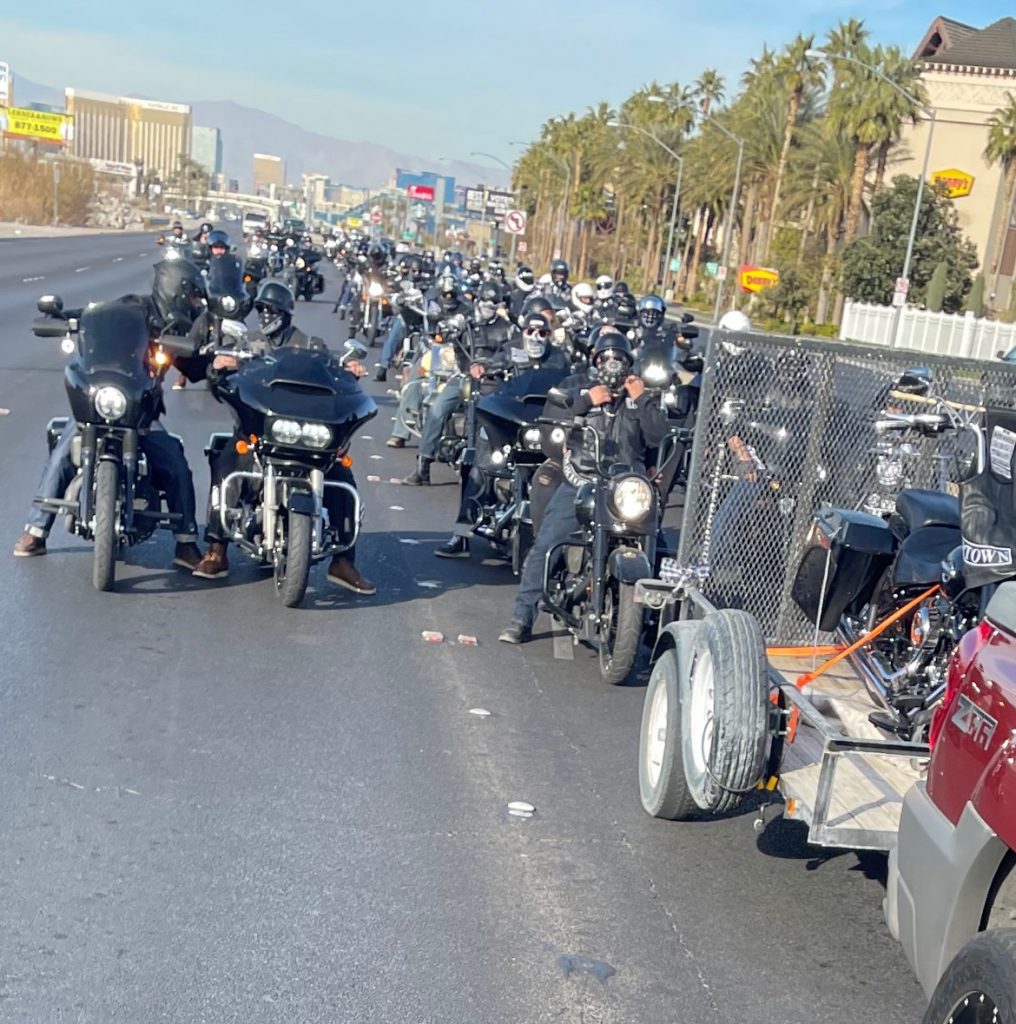 Tragically one of several riders that lost their lives already in 2021, was a friend to Dazzlin.  We honored to help support Taker's MC Pres, Justin Keen's memorial ride.   Justin was killed in an accident on Christmas Day.  He leaves behind a beautiful family, friends and his club that will miss him terribly.  RIDE in Peace "BOX".   Thanks to @BikerDown.org for their donation to the family of an Urn as well as assisting with establishing a fund to help the family.  Riderz United and Casually Dreaming Nicole Zamora for making this sober event a true celebration of his life.  Deepest condolences to Takers MC.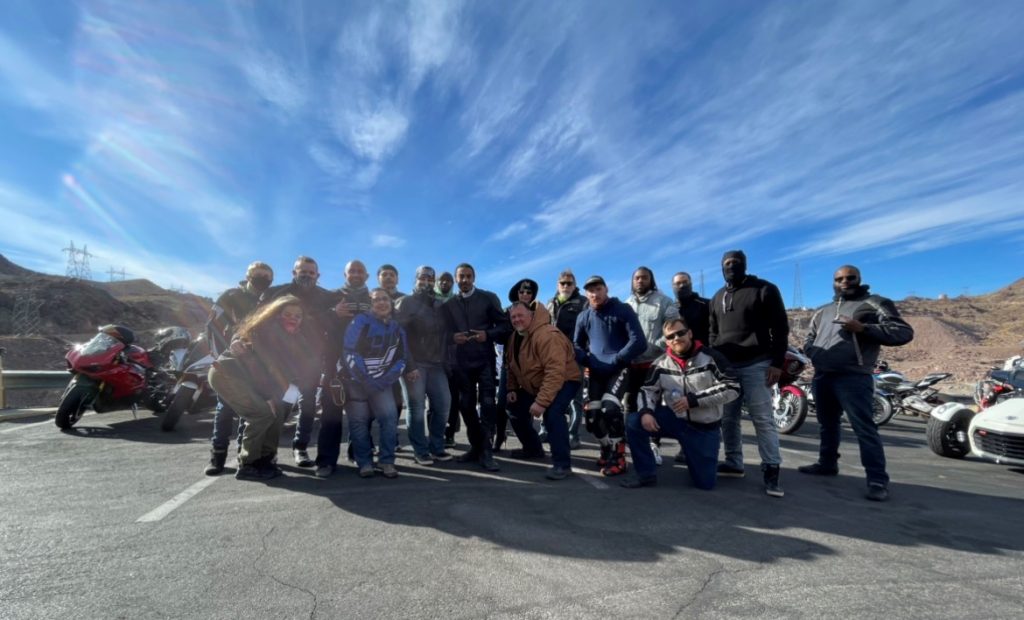 Real 4 Life Motoring owner operator and founder of Real Riders, Mack Mone, has been riding consistently 'any given Sunday" for years.  These riders meet locally on the 7th day of the week, week after week to ride.   Full Throttle Law is a proud supporter of this group of inclusive riders that welcome motorcycle riders of all kinds to join them,  Mack's moto of "no rider left behind" is a true testimony of what this group stands for.  His belief of "Quality over Quantity" is focused on "No drama", just ride.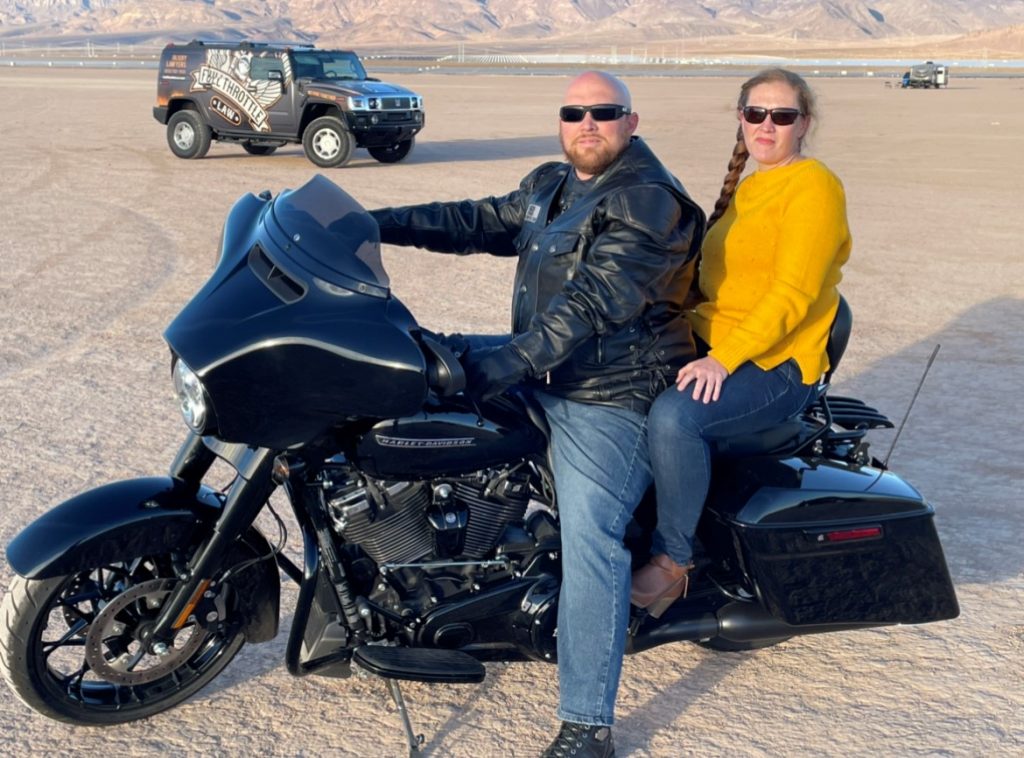 Managing Partner, extraordinary litigating personal injury attorney, Jared Richards posed for the camera in a photo shoot by Glenn Ducusin out in the dry lake bed near Boulder City.   These photos will be seen in a very exciting upcoming project that we look forward to announcing in our February Newsletter.   Seen here with his gorgeous "biker chick" Erin, his wife of 18 years.