Fifteen years ago, Founder of Motoress.com Vicky Gray had a brilliant idea to highlight the ever-growing number of motorcycle riders that are female.  By declaring the first Saturday in May to be International Female Ride Day, she sought to increase awareness and encourage women to get out on their motorcycles on this one day.  Now women in countries all over the world take part in International Female Ride Day.  Through social media, it is easy to see and track the activities.  The hope is that the presence of women motorcycle riders on the roadway with motivate and inspire other women to get out and ride their own.
Full Throttle Law we have observed first-hand the skill, passion, and dedication of women that ride.  When Full Throttle Law was asked by Mother Rucker Choppers Foundation to help sponsor the 5th annual event, it was our pleasure to support the event again.   The Board of Directors for MRCF worked to make sure every detail of the event was set to allow ladies to really enjoy themselves.
Hosted at the Thunderbird Boutique Hotel on the north end of Las Vegas Blvd.  It was a complete sellout of the property and vendor space.   When we arrived the hotel staff and event coordinators had everything set and ready for the cast and crew of this big "Broadway style production" to begin.   From parking to security, no detail was left unplanned.   Full Throttle Law knew exactly what to expect.
We set up our tent and booth and then cooled off in the sparkling cool pool.   Then it was time to take our places and get ready for the Meet and Greet.  Ladies from all over were arriving.   We met beautiful groups of ladies that had rolled in from Oklahoma to Oakland CA.   Entertainment from Hawaii even.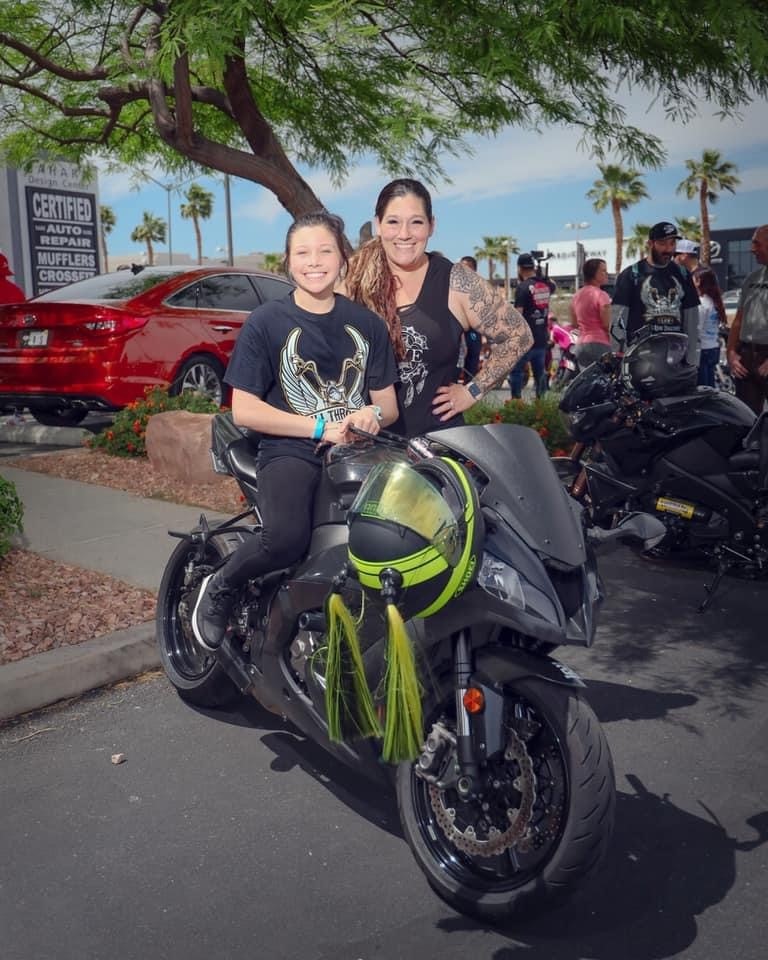 The DJ was spinning, food trucks pumping out pizza and fancy grilled cheeses.  Ladies who had met in years past, or on social media got to see each other and new friendships were forged.   The local Combat Vets MC provided a Color Guard presentation and Women motorcycle riders that have served our country in the armed services were recognized with certificates and a special challenge coin.
Next came the women only custom bike show.  The trophies were all most as amazing as the motorcycles entered in the show.  They were made by "Franz" of Red Rock Harley.  So many beautiful bikes, I am sure the judges had a hard time picking the winners.  People's Choice award went to Bling Devas MC "Choke".   Every bike entered deserved a prize.   Time to head over to Chanclas Cantina and see Eddie and Meagan in their new spot.  The margaritas were terrific and the cool atmosphere did not disappoint.  It is so great to see these owner operators getting through Covid and coming out swinging in a brand newly remodeled location.   We wish them lots of luck and cannot wait for a Wing Wednesday there.  Well, Friday ended, and it was time to get some rest.
Saturday it was time to head over to Certified Motors on Sahara and Rainbow.   If you have a chance, drop by and look at their big inventory of popular makes and models.  They take a lot of pride in providing a solid customer service experience and nothing was different while hosting the IFRD event.   They had a big selection of tasty pastries and cupcakes, complete with the Mother Rucker logo on top of the creamy frosting.   Who does not love a cupcake and a ride?
After a prayer by Pastor "Hollywood", Christside Outsiders Ministry, it was time to hit the ride route.  Led by Board members "Pineapple Amy", Brandy Moya, Carmen and "Question", hundreds of women and a big group of men that support ladies on wheels, pulled out in a pack.   With "Pancho" leading the Blockers and Sweepers did a stellar job keeping the pack safe and moving towards our destination, back to the Thunderbird.
We arrived to another "Farmer's Market" block party with vendors, music, food trucks and of course our Full Throttle Law booth.  Attendees were invited for some premier "swag" like our Custom Tank Tops and stainless-steel reusable straws.   Then to the Ballroom for live music by ST1reggae with special guest Pati (Patrick Soi).  What a great concert and so cool to have musicians on stage again here in Vegas.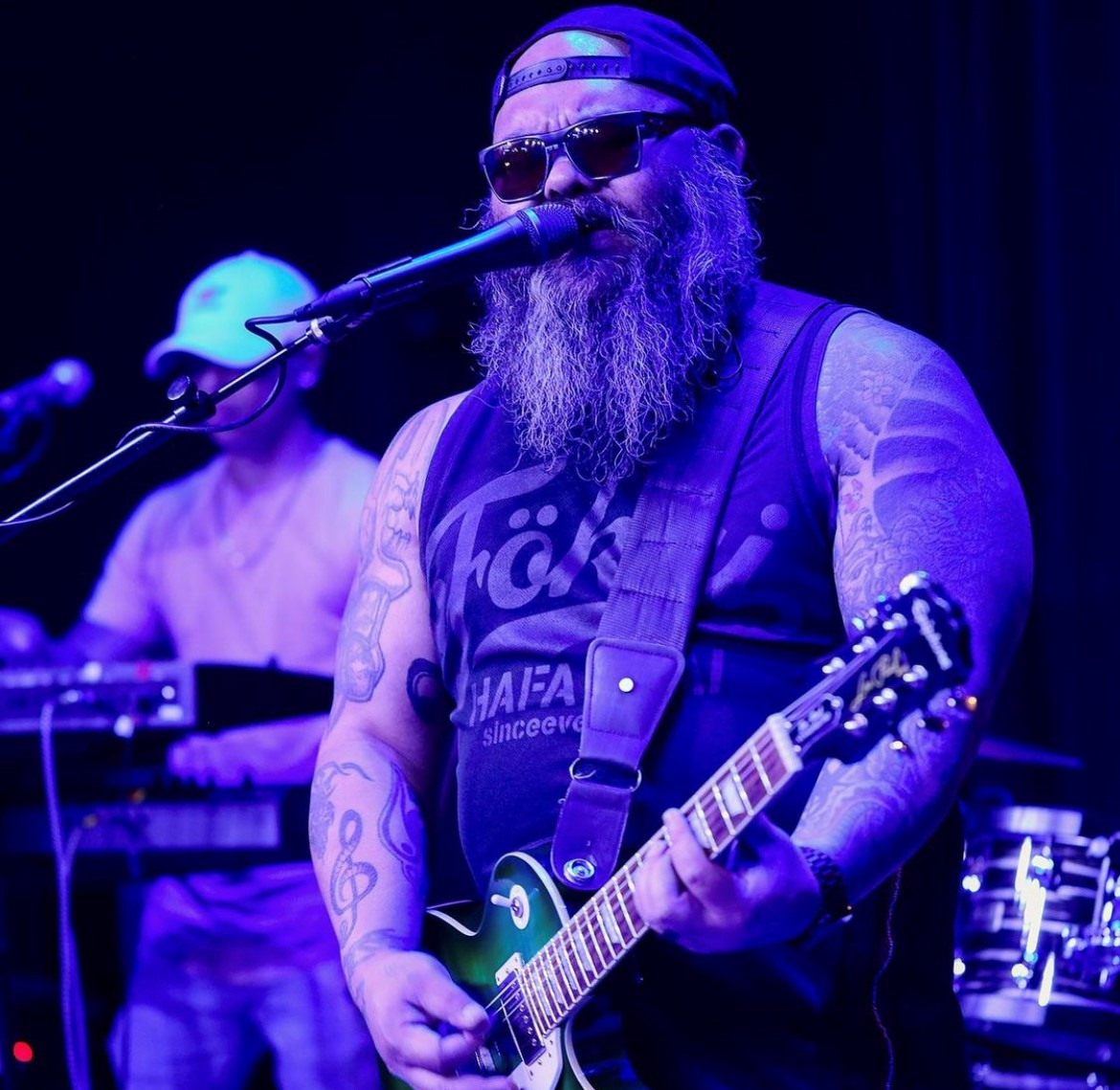 The night ended with our "DAZZLIN" receiving a sparkly custom helmet from Mike's Pro Lids from the board for her community involvement and support and for inspiring female riders.   It was wonderful to see her recognized for all she does in the motorcycle community.
We had an epic weekend and look forward to working with Mother Rucker Choppers Foundation on this and many other events in the future.   We ride togetHER.